MAP OF MEDIEVAL EUROPEAN CASTLES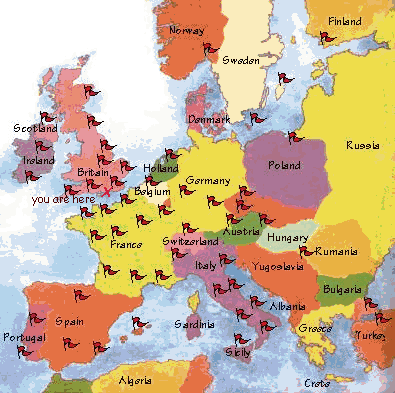 Map of Medieval European Castles -
Showing some of the castles built around the time of your stay in Sir Richard's castle. Notice that most of the coast throughout central Europe is dotted with them. Also, note the line of castles inland along the mountain ranges.